Our Story.
The Church of Nigeria is part of the one,true God,Father, Son and Holy Spirit. She professes that faith uniquely revealed in the Holy Scriptures and set forth in the Catholic creeds,which...
read more
Some hints from the Diocese.

Inaugurations.
Since our last Synod,we have inaugurated four Parishes-Chursh of the Holy Spirit Fegge, Church of sDivine of Love MCC;St Barnabas Oze, and Our...read more
Our Mission Areas.
We salute all our workers in the Mission Areas,for their dedication and resilence in the difficult conditions in which they work. The Lord whom they serve so faithfully will richly reward them...read more

Church of Nigeria's 1-1-3 Programme.
The College of Bishops at their retreat in this year, accepted the challenge that came out of Standing Committee of September 2003 in Maiduguri...read more

Cathedral Church of All Saints, Onitsha. (Front View)
The Cathedral of a lifetime.

Rt. Rev. K.S.E. Okeke.
(Bishop on the Niger)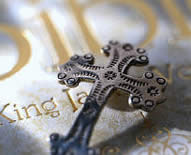 "If anyone wants to be a follower of mine, let him deny himself and take up his cross and follow me." (Matt. 16:24b)

Contact Address:

The Diocese on the Niger,
P.O.Box 42,
Ozalla Rd,
Onitsha,
Anambra state,
Nigeria.
Phone=+2348037386823.
e-mail=office@diocese on the niger.org